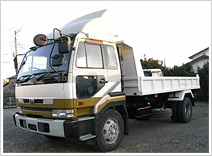 We started this company on a shoe string in 1982. We have grown considerably since then, thanks to continuous support of our valued customers. We shipped our first container of used scooters to Sri Lanka. We have now become a global company exporting containers of used auto parts, engines & transmissions, shipping construction equipment, farm tractors & used cars to every corner of the world. We survive and thrive on repeat orders from old customers. We buy used cars and equipment from auctions and dealerships all over Japan. We have yards all over Japan for dismantling vehicles and equipment, fully equipped to load containers.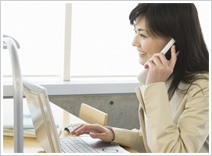 Our multinational and multilingual staff is available to better serve you. Every member of our sales team is well trained, knowledgeable and experienced. Each of us is dedicated to ensure your purchase experience meets your expectations. Any questions or comments will be answered quickly and accurately and we will keep you informed throughout each and every step of your purchase.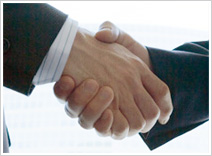 We have the resources and the experience to serve our customers better. Since we have multiple locations in Japan we can offer wider variety, competitive prices and ship containers of used engines and auto parts faster. We have yards located all over Japan. We buy equipment, machinery and used cars from auctions and dealerships all over Japan. Our staff is well trained and speaks English, Spanish and Japanese. Over the years results have been our biggest proof as we rely on repeat orders from old customers.

- Japanese Used Cars
- Japanese engines and transmissions (Gasoline & Diesel in containers)
- Heavy construction machinery and equipment
- Japanese used trucks (all kinds of trucks from 600 cc to 10 tons, dump, articulate / off road)
- OTR Tires (New and used heavy construction machinery tires)
- Farm machinery and equipment (like Tractors from 10 hp - 50 hp with attachments)
- Used and New tires for cars and trucks (13" - 20")
- Left drive used cars and Japanese sports cars
- Japanese auto parts in containers (We ship nose cuts, doors, fenders, hoods, axels of Toyota, Nissan, Honda, Mazda, Mitsubishi, Isuzu & Lexus vehicles)
We also ship disassembled construction machinery, trucks and other equipment as C.K.D in containers.
We ship worldwide. Our shipping department is dedicated towards finding the right shipping company to ship your container at pre-negotiated freight rates.
Since we ship 20-30 containers a month we get discounted freight quotes for our customers.

| | |
| --- | --- |
| TEL: | +81-6-6944-9611 |
| FAX: | +81-6-6944-9614 |
| EMAIL: | |

Mr. Madhu Motwani, Director